Thorough, systematic
and effective approach
to Quality Assurance
How we work?
Our team of senior consultants are dedicated to ensuring the quality of your project. From creating testing strategies, to communicating with clients, to managing teams of testers and ensuring top-notch quality, we've got you covered. And we don't stop there – our testers also engage with clients to ensure the best possible results.
Action process

About cooperation
Our consulting approach is based on working with the client from the beginning of the project to ensure that their products comply with market requirements and the highest quality standards.
Our goal is not only to conduct accurate tests, but also to provide valuable advice and solutions.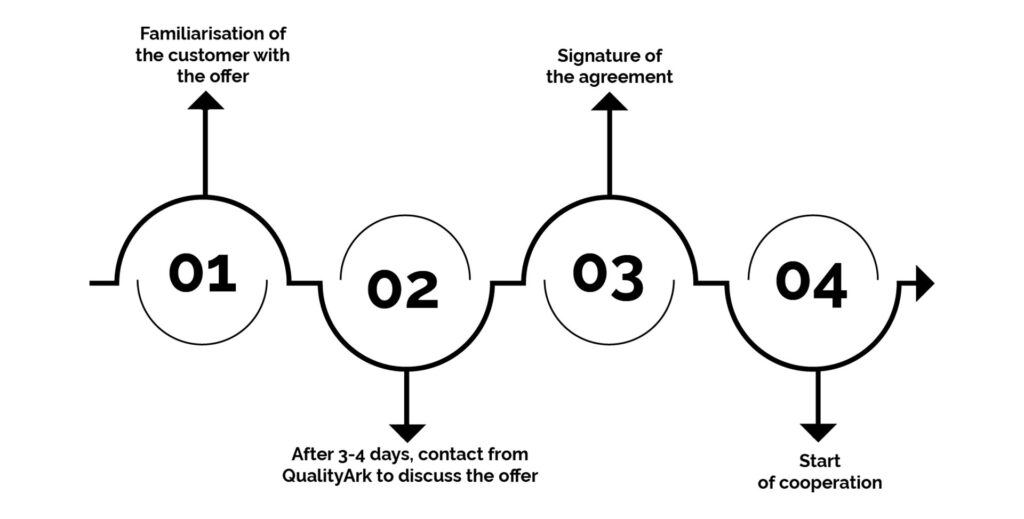 Get your FREE consultation